Whether web-based or in-person, our custom workshops are highly interactive, featuring turn-to-your-partner and group activities. Our staff have conducted hundreds of workshops for community coalitions, non-profit organizations, health departments, government agencies, foundations, and international NGOs.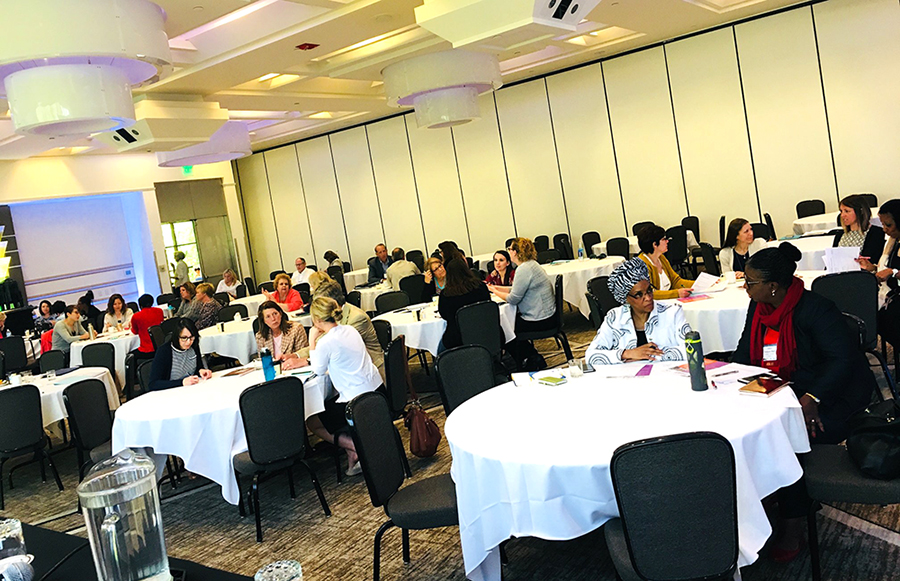 Practical and Product-Oriented
Participants can expect an interactive workshop supported by our Training Curriculum Participant Guides, links to relevant online resources, and learning from real-world examples. Supplemental free web-materials from the Community Tool Box are available to support learners back home after the training.
In terms of costs, our rates are typically $1,000 per day for training preparation and delivery, plus the cost of training materials ($6 per pdf curriculum module per training, per participant). In-person trainings (currently suspended) include additional expenses for travel, per diem, plus printing and shipping training materials.
In-Person Workshops & Trainings
Workshops are highly interactive, featuring turn-to-your-partner group activities
Webinars
Web-based trainings can be held individually or as part of a series
Online Course Development
Adaptation of core competencies for specific audiences and online delivery
Conference Sessions
Experienced presenters deliver guidance for larger audiences
Community Change Academy
Intensive (often 3 to 5 day) training in core processes for change and improvement
Train-the-Trainer
Experienced staff equip others to deliver field-tested trainings and curricula
For more information about our customized trainings, to discuss your specific needs, or to receive a budget estimate, please contact us at toolbox@ku.edu.